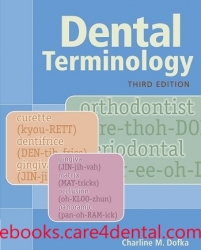 Dental Terminology, 3rd Edition (pdf)
Charline M. Dofka
Dental Terminology, 3rd Edition
DENTAL TERMINOLOGY, Third edition takes a word-building approach to help dental assistants understand and remember dental terminology better than ever before.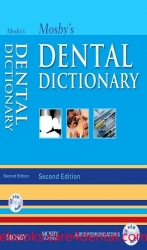 Mosby's Dental Dictionary, 2nd Edition (pdf)
Charles A. Babbush, Margaret J. Fehrenbach, Mary Emmons, David W. Nunez
Designed for use by the entire dental team, Mosby's Dental Dictionary includes more than 10,000 terms and 300 full-color illustrations.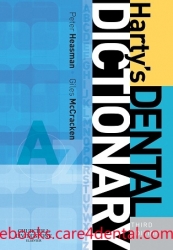 Harty's Dental Dictionary, 3rd Edition (pdf)
Peter Heasman, Giles McCracken
This title is directed primarily towards health care professionals outside of the United States. A new edition of a well-known dental dictionary, suitable for dental students, dental nurses and dental practice secretaries.
Dental Terminology, 2nd Edition (pdf)
Charline M. Dofka
Proper use of medical terminology is essential to the success of dental professionals. Learn the terms of the trade with this unique book.